GIRD organised intensive educational and awareness campaign programmes in different States urging people to adopt environment-friendly methods in building homes to conserve energy sources and protect natural resources. This programme has achieved the objective of bringing about a change in the people's notions about their homes, helping the people to resist the trend of building luxury-oriented homes which are more energy consuming during construction, maintenance and the life-span.  As a result, large numbers of new homes were built in many places, especially the Southern States of Kerala, Tamil Nadu and Karnataka, using green building materials, designs and processes.
The programme was inaugurated with the holding of a National Seminar on "Sustainable Home Ecologies — Assessing Strengths and Mainstreaming Green Buildings" on the 28 March,2009 at Jawaharlal Nehru University, New Delhi.
In 2015, we, in association with the Department of Civil Engineering, Jamia Millia Islamia University, Delhi organized a National Workshop on Green Building Practices in India and Future Prospects with the objective of finding ways of influencing the large construction sector in the expanding cities and towns of India and making them to gravitate towards green building ideas and practices.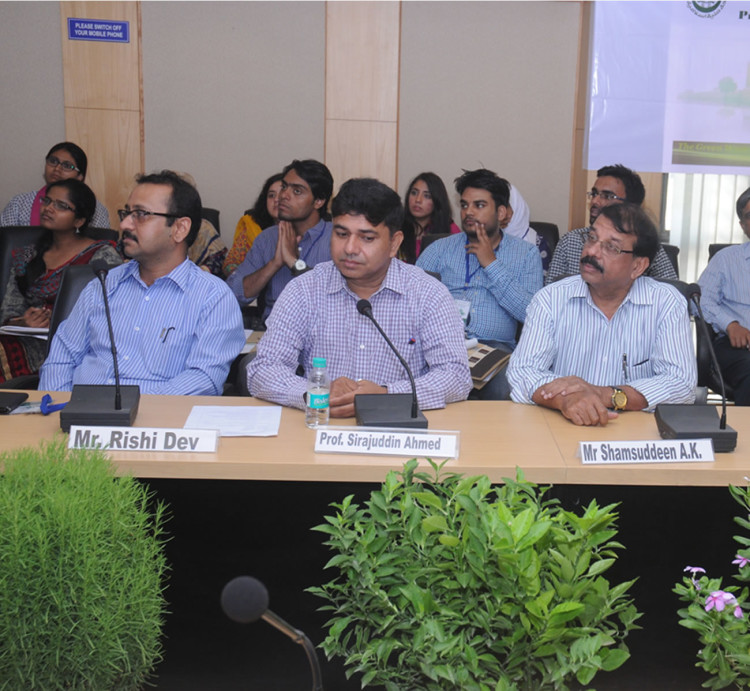 GIRD'S national workshop on Green Buildings in progress at Jamia Millia Islamia University, Delhi