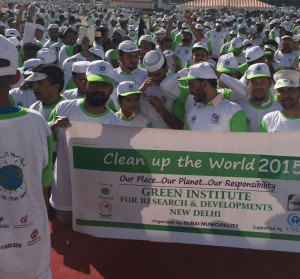 Participation in the "Clean Up the World" Programme in Dubai, UAE
We have been, since 2007, mobilizing large numbers of Indian volunteers for the UNEP-supported Clean up the World programme activities organized annually by the Dubai Municipality.
By organizing India volunteers in this UNEP-supported programme, GIRD could demonstrate to a cross-section of environment leaders and activists from different parts of the world the environment consciousness and sensitivity of the Indian people who have come to the Gulf region in search of employment and livelihood.
GIRD Volunteers in UAE participating in the "Clean up the World Programme" organized by      the Dubai Municipality during 22-27 November 2015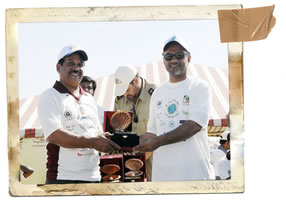 Shamsudheen AbdulKhader, Secretary,
GIRD receives a  trophy from Dubai Municipality official in recognition
of organizing fifth largest contingent of volunteers for the
Clean up the World Programme, 2008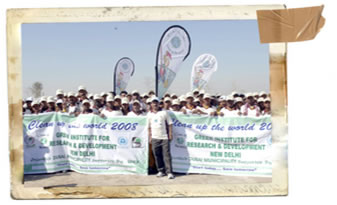 Shamsudheen Abdul Khader Secretary and Director, GIRD leads Indian volunteers in the Clean up the World campaign2008  at Nad Al Sheb area in Dubai.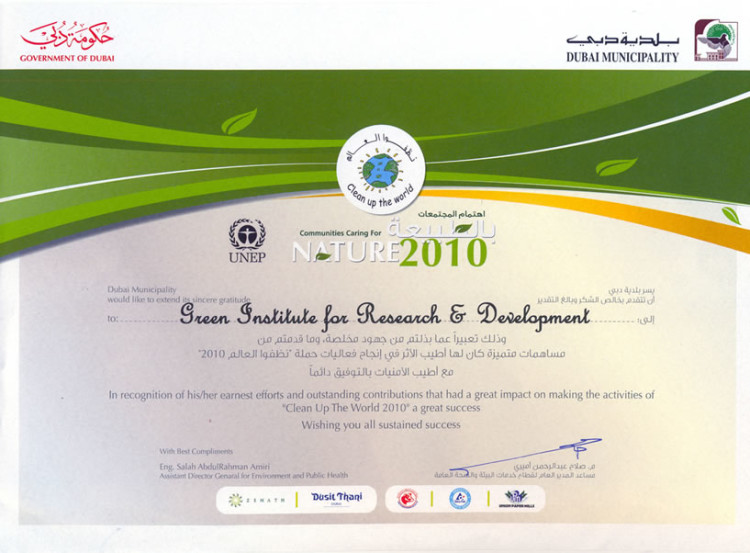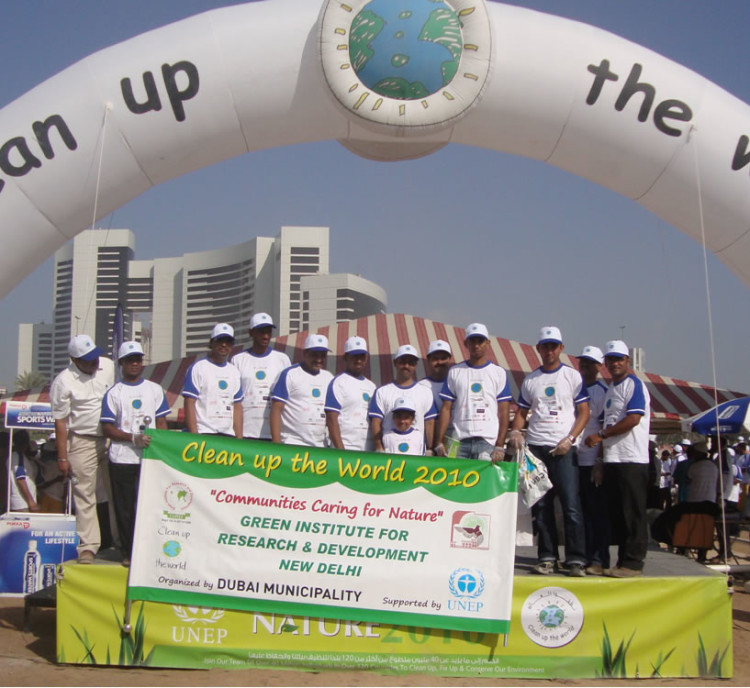 Volunteers of GIRD at the  Clean Up The World campaign, 2010