GIRD undertook programmes of Nutrition Enhancement for Weaker Sections in different areas, both urban and rural, concentrated by the disadvantaged sections of society.
79 children out of every 1000 live-births do not survive in India. Malnutrition and inadequate health of mothers, in general and during pregnancy, are the main reasons for this high mortality rate. The effects of this are differentially experienced by the different sections of the Indian society.  The social categories of Scheduled Castes and Scheduled Tribes are the worst sufferers.  The position of the largest minority community of Muslims in general is not much better as attested to by the Prime Minister's High Level Committee (Sachar Committee) of November, 2006.  The pathetic health conditions of these sections of our people are directly linked to poverty and the absence of basic services like clean drinking water and sanitation.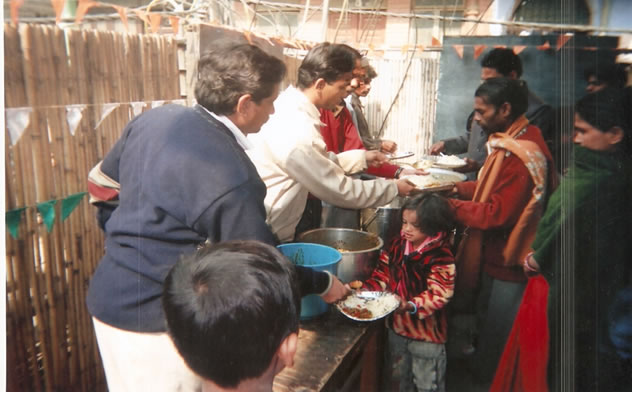 GIRD's Nutrition-enhancement programme in Delhi.