Reaching Help to the Victims of Floods and Landslides in Kerala State
The people of the State of Kerala in South India are undergoing  untold miseries on account of the torrential rains that led to flooding of large numbers of towns and villages in almost all the districts of the State.  Nearly 400 people have already lost their lives and more 3 lakhs of people have had to leave their homes and belongings and seek shelter in temporary relief camps.  This calamity is turning out to the worst that the State has experienced in the last more than hundred years. Large numbers of people have been trapped in places surrounded by flood waters from where they are still to be rescued.  Thousands of such marooned people are without food, water, essential medicines  etc. for the last three to four days.  Food, water and medicines are yet to reach the thousands of relief camps in adequate quantities.
As an organization working for the protection of environment and for empowerment of people especially deprived and disadvantaged sections of people, our volunteers are presently engaged in arranging and reaching such essential items to the people in such relief camps in Kerala.   We solicit all concerned people's help and assistance for these efforts.  Those interested in sending donations / contributions may do so.  Please click here to donate to this cause.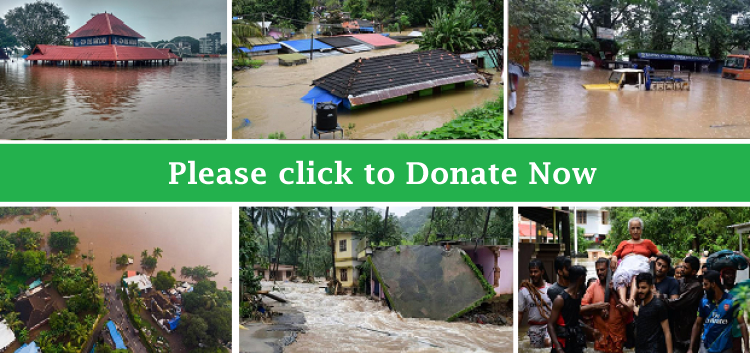 GREEN GLOBE AWARD
GREEN INSTITUTE FOR RESEARCH & DEVELOLPMENT (GIRD) HAS BEEN HONOURED  BY
THE GREEN GLOBE FOUNDATION
by shortlisting us as one of the nominees for the GREEN GLOBE AWARD for   OUTSTANDING CONTRIBUTION BY AN NGO.
In this the Green Globe Foundation honoured out initiative of Strengthening environment awareness and education among school children and the general public in the NCR Region.
We indeed feel honoured to get recognition to our dedication and commitment to address the issue of environment degradation plaguing our society in the current day and age.
The award was jointly given by the United Nations Environment Programme (UNEP), The Energy and Resources Institute ( Teri) and Vizcraft International on 02nd February 2012 at Hotel Taj Continent, New Delhi.
———————————————————————————————————
Seminar on 'Sustainable & Innovative Solutions for Water Woes'
New Delhi; March 28, 2011: Water is one of the most essential components for the existence of life. However, rapid development and industrialization has lead to pollution and depletion of water resources. If some concrete measures are not taken for conservation and effective utilization of water, day will not be far behind when human life will come to an end due to scarcity of water. As an endeavour to address these and many more such concerns, a National Seminar on "Sustainable & Innovative Solutions for Water Woes" was organized today by the Department of Civil & Environmental Engineering (DCEE) of Delhi Technological University (DTU), in association with Green Institute for Research & Development (GIRD).
Inaugurating the seminar, Prof. S.P. Gautam, Chairman, Central Pollution Control Board, Ministry of Environment and Forest, Govt. of India said, "Bin paani sab soon (there is no life without water). We need to have a fine balance between water and environment for sustainability. There is nothing like waste water, we need innovative technologies for conserving, recycling and reusing the same water." Prof. Gautam also released a souvenir on 'Sustainable & Innovative Solutions for Water Woes' on the occasion.
The keynote speaker for the day was Prof. V. Subramanian, Professor Emeritus, School of Environmental Sciences, Jawaharlal Nehru University, who gave a global scenario of water availability. "90% of the water available on Earth is in the form of oceans and a small proportion is available for human usage out of which 67% is used for agricultural purpose, 9% for households and about 6% for manufacturing and mining activities. One of the ways to resolve water problems is storage. Our storage capacity is one of the lowest in the world, even though we have rivers which overflow during monsoon," he added.
The seminar also highlighted that about 750 million gallon sewage is generated in the Capital every day, out of which only 48% is treated and rest 52% is discharged to the drains from where it reaches Yamuna. The Vice Chancellor of DTU, Prof. P.B. Sharma informed, "We at DTU are taking concrete measures to reduce our dependency on water supplied through MCD and have established a Domestic Waste Water Recycling Plant' of 30,000 litres capacity, to treat the waste water collected from hostels and other buildings of the University and reuse it for horticulture purpose. The challenge is to sustain DTU's water table in the long run and encourage water harvesting and recycling at the campus by adopting innovative ways. We do not believe in only preaching but also practicing."
————————————————————————————————–
We intervened to help Kosi river flood victims