GIRD-organized National Workshop on Green Buildings in progress in Jamia Millia Islamia, Delhi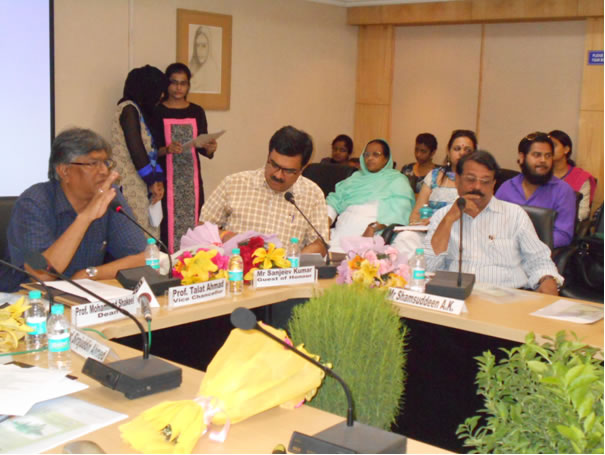 "GIRD in association with Department of Civil Engineering, Jamia Millia Islamia, organized a National Workshop on August 27, 2015 on the subject of "Green Buildings in India: Present Practices and Future Prospects".  The Workshop was supported by HUDCO. 
The Workshop on the whole focused on the sustainable and efficient implementation of green building concept in the context of Indian scenario.  The speakers emphasized that green buildings can be practically achieved by an  integrated approach of architects, engineers from various disciplines viz. Civil, Electrical and Mechanical as well as urban planners and other professionals. Implementation of carbon positive, water positive, water & solid waste recycling positive, eco-friendly chilling plants/refrigerants, solar PV panels, China bone mosaic roof tiling and mud phuska roof layering can considerably reduce the energy consumptions. It was concluded that the buildings if designed aesthetically in accordance to the National Green Building Code can conserve more energy with fewer additional measures thereby rendering cost effective and sustainable construction.